Outreach: PMCB in the Community
If you want to share your research to create impact and promote change beyond academia, PMCB can take you there. Most scientists unfortunately do not receive formal training in science communication and are not trained to engage with the public in general. We are trying to change that.
We train our students to be effective science communicators and also provide students with opportunities to expand their network and create their own opportunities. We recognize that communication skills are an asset in the job market and are increasingly making the difference in job placement.
Why Outreach?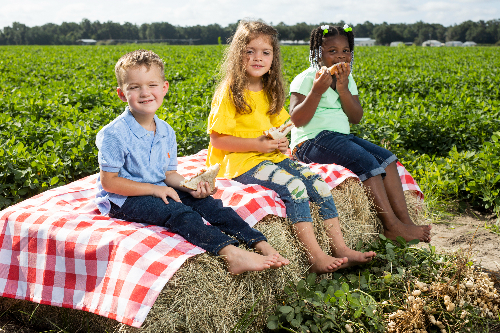 Science is at the core of most issues that affect the world we live in. Just to name a few are:
climate change
food scarcity
overpopulation
environmental degradation
We believe that science is a catalyst for change. However, in a world increasingly dominated by easy access to bad information, the general public does not who to trust. Despite that, consumers are actively seeking honest answers about science- especially food and agriculture. And yet, people don't trust farming and science. So, how do we build public trust in scientists?
Inspired by Kevin Folta's effective efforts in connecting the public to biotechnology and agriculture, PMCB recognizes that facts do not matter without trust. In other words, scientific facts will not make a difference by themselves until you have established trust between you and your audience. And trust is built on shared values and mutual concerns. With this in mind, PMCB is trying to lead our outreach efforts with ethics.
PMCB values the importance of reaching out into the community and beyond to build the trust of the public and inspire next generation of scientists. Many of our students and faculty are drawn to outreach efforts because of its potential to contribute to the betterment of society.
Do You Want to Make a Difference?
As a graduate student in PMCB, you will find plenty of opportunities to engage with a broader audience and make your mark in the world. Below are some of the activities and programs that our students and faculty member have participated in.